Swim with Manatee - Manatee Snorkel
Manatee Shallow Snorkel Expedition
I have been studying West Indian manatee Trichechus senegalensis in their winter home since 1997, using just snorkel and mask to get very close to these gentle creatures. The water is between 3ft and 8ft deep. A group size of up to eight others are able to join me, along with our experienced captain. This small group size means we don't crowd the manatees and we all get wonderful encounters and great photos. Manatees can be extremely friendly mammals, often rolling over and nudging your hand to ask for a belly rub.
Very cute VIDEO of our manatee snorkel at bottom of page

Friendly Manatee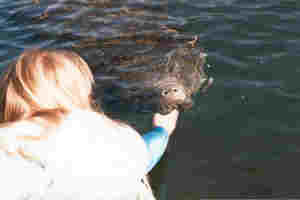 About manatee

The West Indian manatee belongs to the scientific order Sirenia, and the Florida manatee is a subspecies of the West Indian manatee. Other Sirenians include the Amazonian manatee, West African manatee, dugong (occasionally seen on our Western Australia and Andaman Islands expeditions), and Steller's sea cow which was hunted to extinction in 1768. The manatee's two closest land relatives are the elephant, and a small gopher-sized mammal called a hyrax. Manatees are believed to have evolved from a wading, plant-eating animal.
Outside of Florida, not much is known about the population of West Indian manatees or other Sirenians in the world, the largest population by far is found in Florida. Elsewhere, they are found only in small pockets. All Sirenian species in the world are listed as endangered or vulnerable by the IUCN – World Conservation Union.
Manatee swim expedition itinerary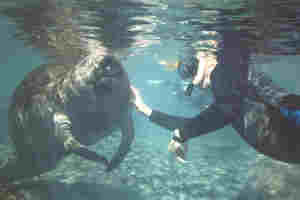 The average adult manatee is about three meters (10 feet) long and weighs between 362-544 kilograms (800-1,200 pounds). Some have been known to reach 1300kg (3000lbs). Manatee can be found in shallow rivers, canals and coastal areas. Manatees are a migratory species. Within the United States, West Indian manatee are more concentrated in Florida in the winter due to their desire for warmth from the inland springs and warm water outflows.
Manatee are very photogenic and friendly...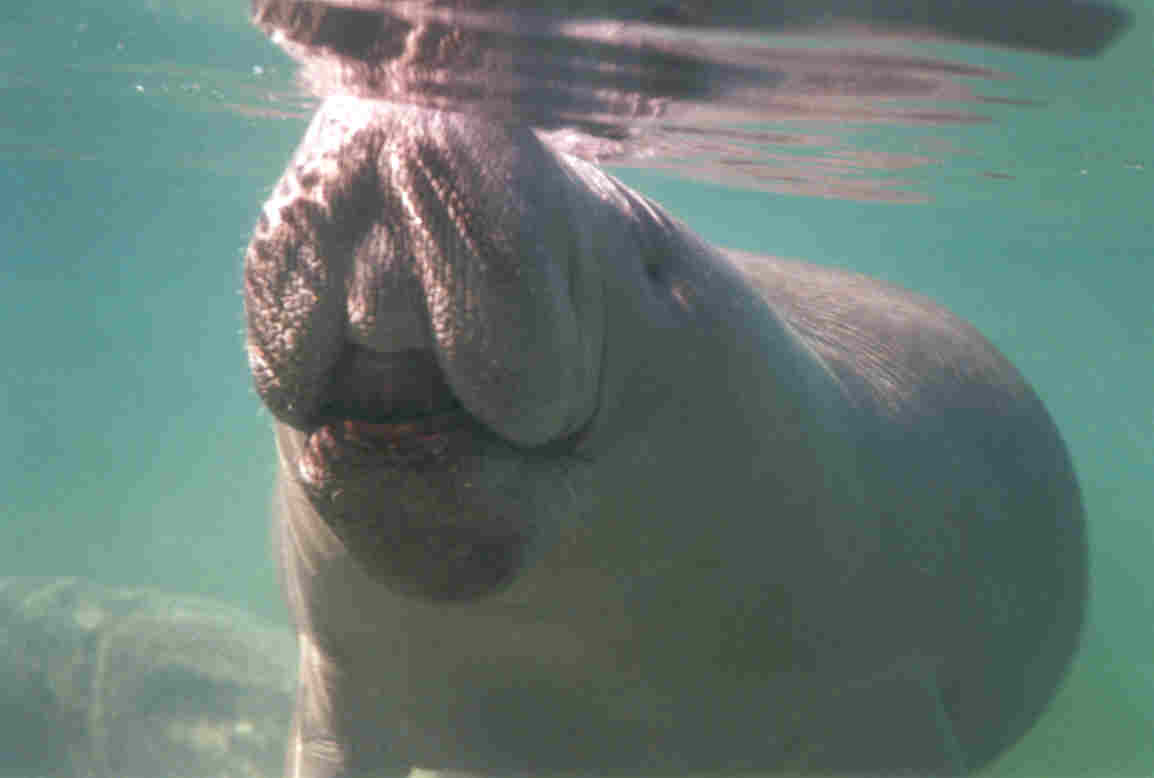 Manatee were often mistaken for mermaids by sailors of old. However those sailors used to drink a lot of rum!

Happy manatee... happy people...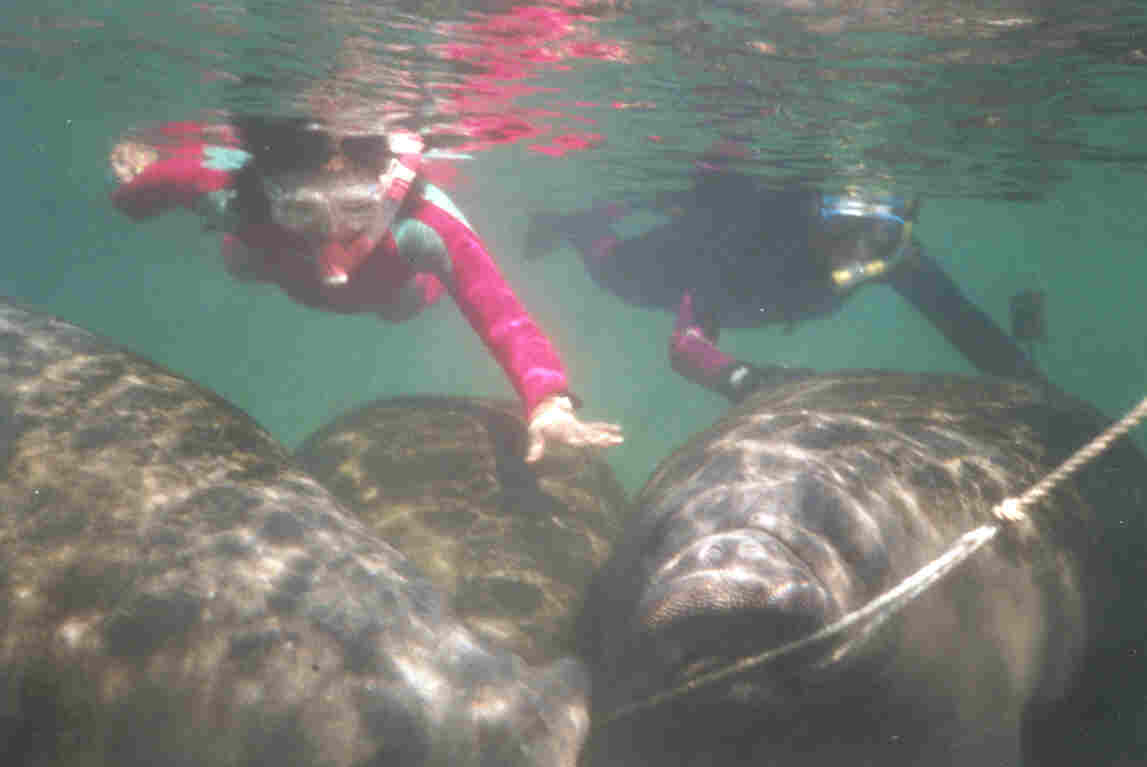 Day One:
We will check in at our picturesque riverside motel cabins. The area is idyllic with Spanish moss hanging from old-growth trees, where pelican, egret, osprey, anhinga, ibis and heron make their homes. There are many varieties of fish too, including mullet, largemouth bass, snook and tarpon. This place is truly a nature-lovers dream come true
.
Clear spring waters....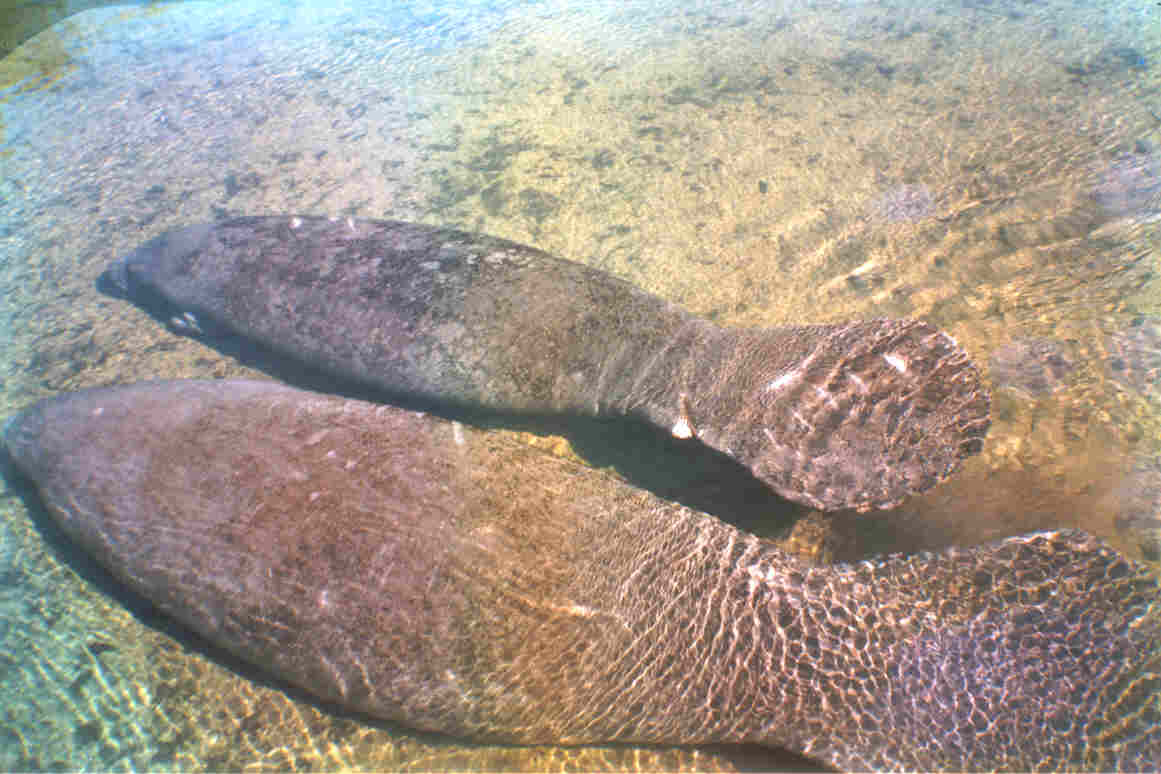 A nice small group is great for underwater photos and video. We have a full day snorkeling with the manatee on day 2, not just a couple of hours. On day 3 we get another half day to snorkel with these friendly lovable creatures, so plenty of time to really get some great encounters. Although Manatee are wild animals, and we can never guarantee how many we will see, we always choose the best times of the year to visit them, and have not had a day without manatee so far. In fact we are usually inundated with them.

The early morning mists over the river are beautiful...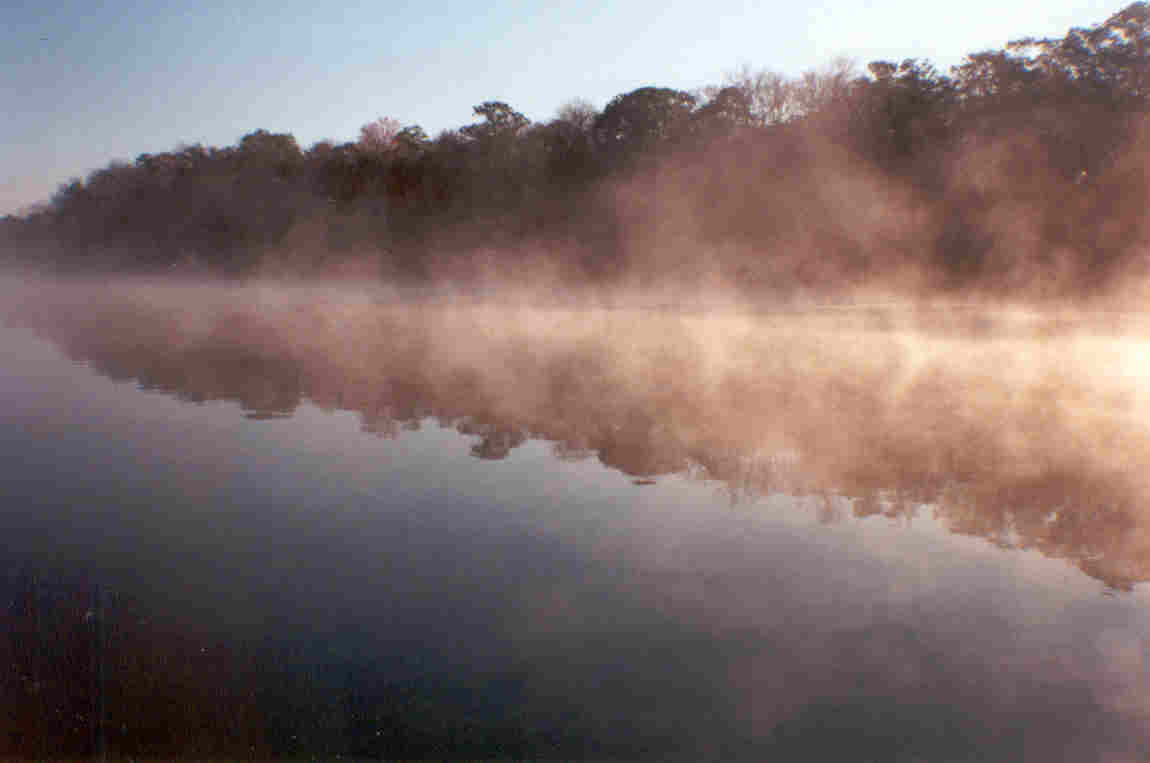 Day Three: Today we set of for another morning of manatee snorkeling. Late morning we will head back to the motel for a hot shower and say our goddbuyes.
After checkout, on the way out of town, the Olde Sugar Mill, makes for an interesting stop. There is also a wildlife park which may be of interest.

e-mail WildOceanAdventures@hotmail.com
It's good to take a nap every now and then...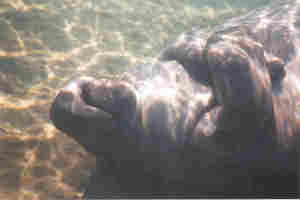 Manatee tend to stay in small groups, but within easy swimable distance from each other. The cost of a manatee expedition depends on how many of us join the expedition, but it is one of the lowest cost expeditions, so very affordable for families with children. Our boat is a comfortable pontoon boat, with a water level platform where you can sit and slide gently into the water without disturbing the manatees. There is a dive ladder to get back onto the boat, but the water is mostly shallow, and most times you can stand and touch the bottom. The water we swim in is fresh spring water, not salt water, and there are no waves. This is an ideal introduction to marine mammals for children or new snorkelers.

Pelicans in the branches...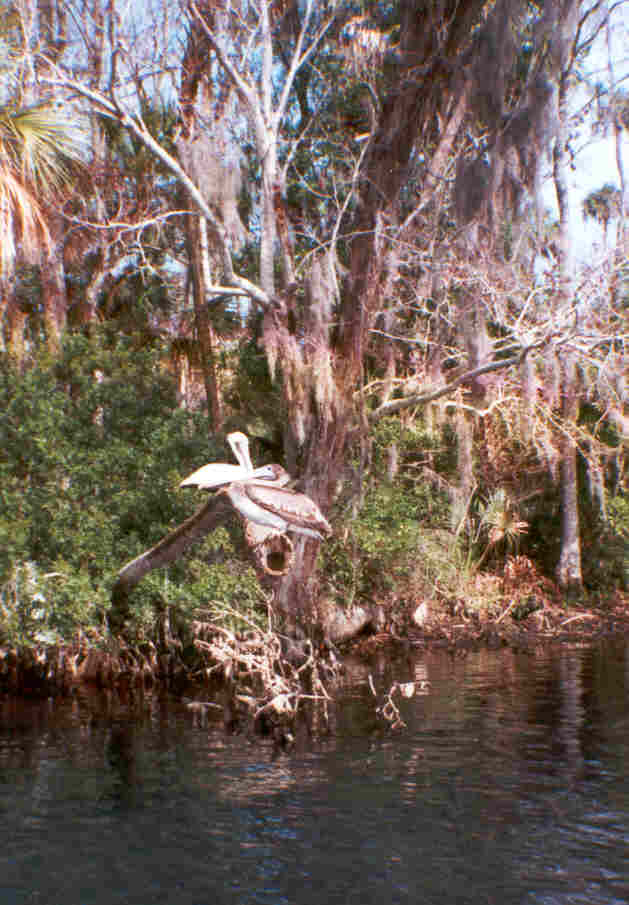 Whats included:
2 nights/3 days motel accomodations based on two sharing;
Room has tv, 2 full beds, a/c & heat, coffee maker, sink & vanity area;
Bathroom is private en suite with shower & toilet;
Outside your room are verandahs with rocking chairs;
One full day in best manatee areas, with experienced guide & captain (day 2);
One half day in best manatee areas, with experienced guide and captain (day 3);
Our own private pontoon boat, with sunshade and comfortable seating:
Picnic lunch snacks onboard (day 2);
Scenic river cruising, with great views of Monkey Island, to see black gibbons (day 2 & 3);
Experienced captain;
How to get here:
If you fly in, it's cheap to rent cars in Florida. The easiest airport to fly to for this trip is Orlando, about 1 hours drive to the motel.

Manatee like to floss daily...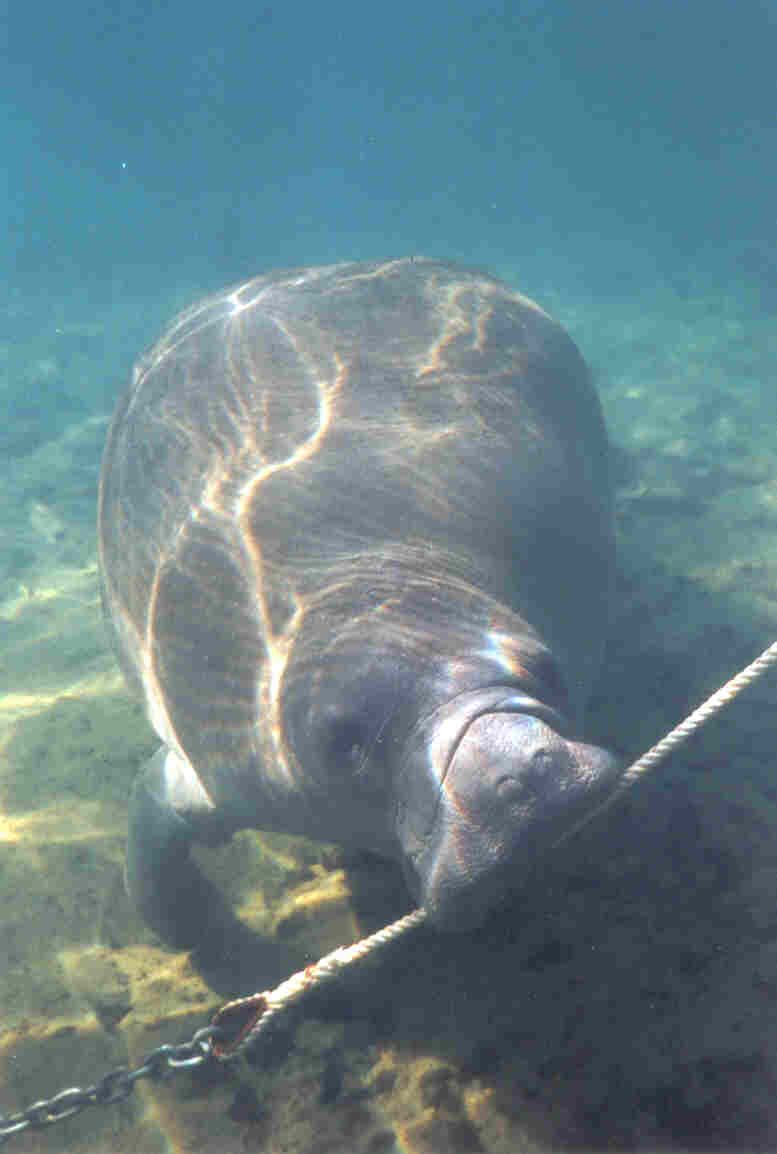 Day Two: It's all aboard on a cruise upriver past Monkey Island towards the freshwater springs. If we're lucky we will see the beautiful morning mists over the lake, a real treat of Northwest Florida. We can enjoy the pretty trees laden with hanging moss, the water birds and the lovely scenery. Everyone can be a lookout for our manatee friends. Our first manatee of the day is always a wonderful sight. When we find a good area, we will anchor the boat and be free to enter the water to snorkel with, and photograph, these gentle giants. We will spend most of the day in the manatee's favorite places, you can swim or stand with them in shallow 72f (20c) water.
A 3000 pounder gives Bob a hug...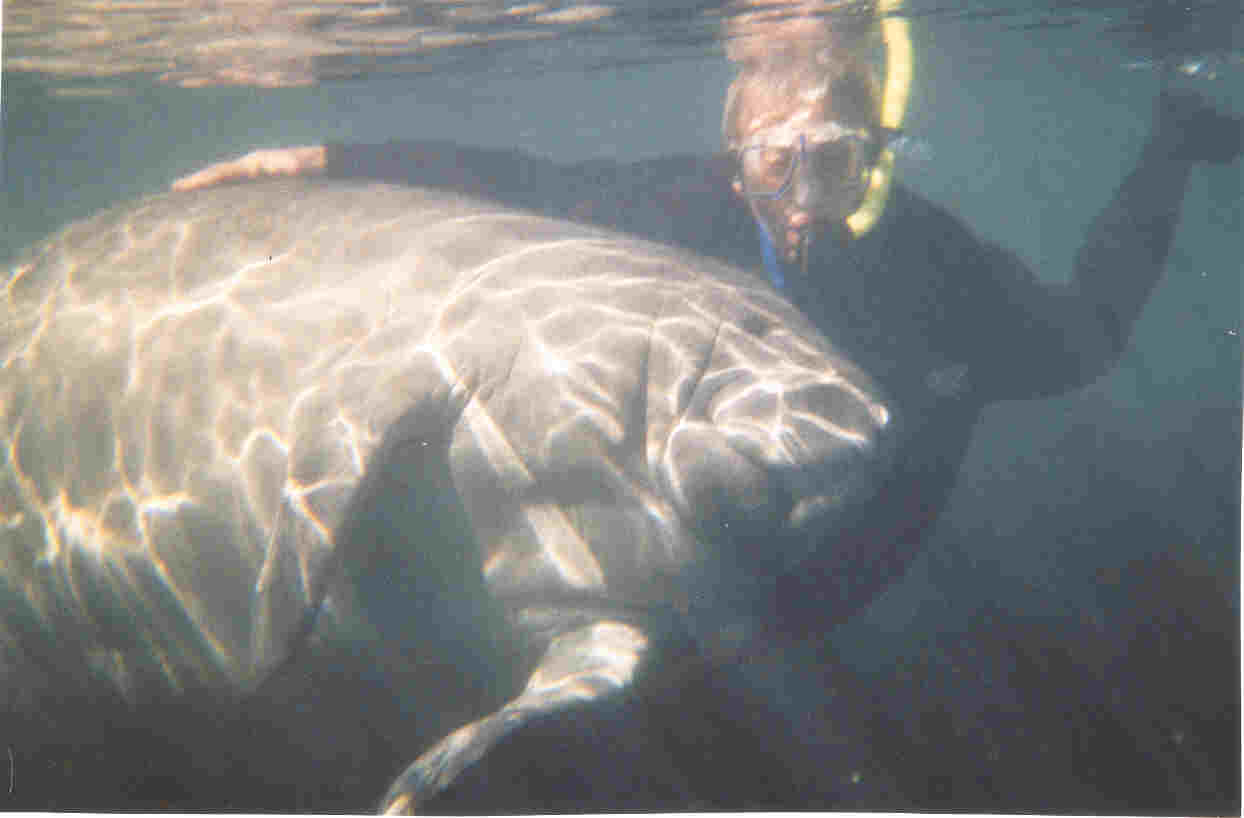 Close to our cozy cabiins, there are some great local restaurants to try the fresh local sea food, which is abundant here.
Kazuyo is surrounded...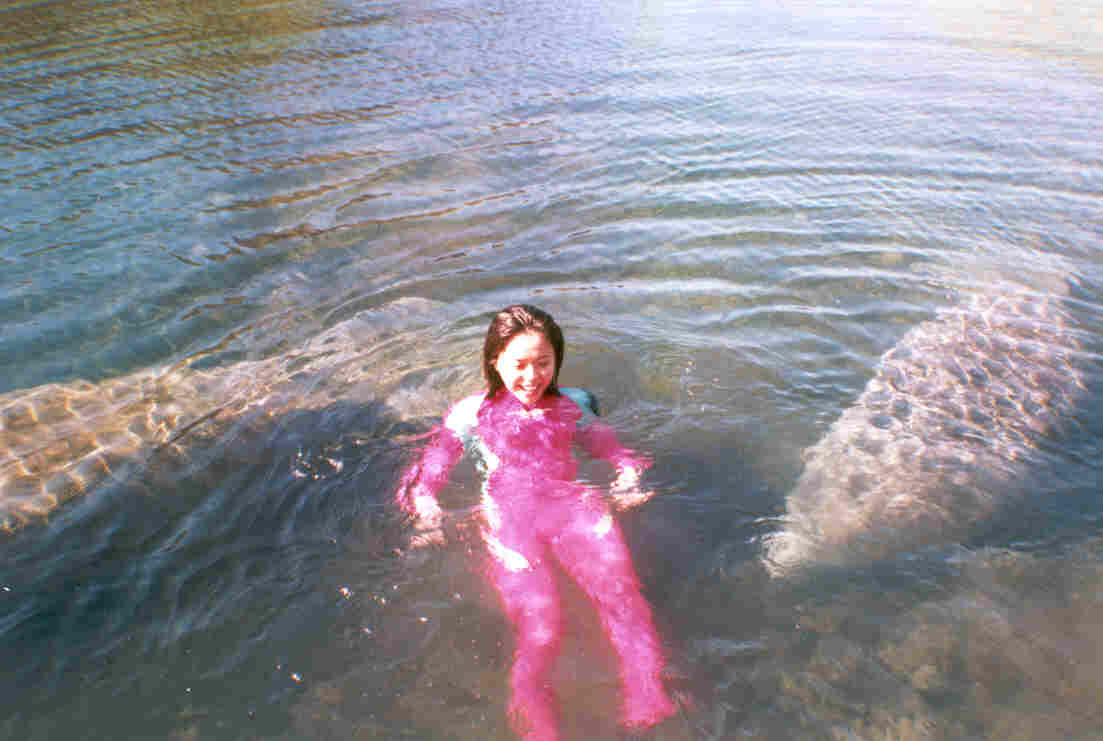 We get wonderful photos and video of these gentle friendly creatures. You can check out one of our trips by watching the video at the bottom of this page.
Give me a tow...