Friendly Gray Whale And Blue Whale Expedition
Blue Whale & Gray Whale Communication Expedition
Gray whales are the friendliest whales known to mankind, blue whales are the largest animal on our beautiful blue green planet. Both are air breathing warm blooded mammals, just like ourselves.
I've been studiying these amazing marine animals, and their relationships with humans, in the magnificent Sea of Cortez and Baja Sur lagoons of the Mexican Pacific since 2009.
This is one of my absolute favorite expeditions, becasue the whales come so close and becasue it's easy for those who don't want to get into the water to be able to meet whales face to face.
The areas we visit are still natural and unspoiled, you just can't help falling in love with the place.
Blue whales take your breath away and gray whales are so gentle and friendly, it's pretty amazing that a place like this really exists! If you are interested in joining me to see the largest animal on planet Earth and to meet the friendly gray whales and their babies face to face please email me.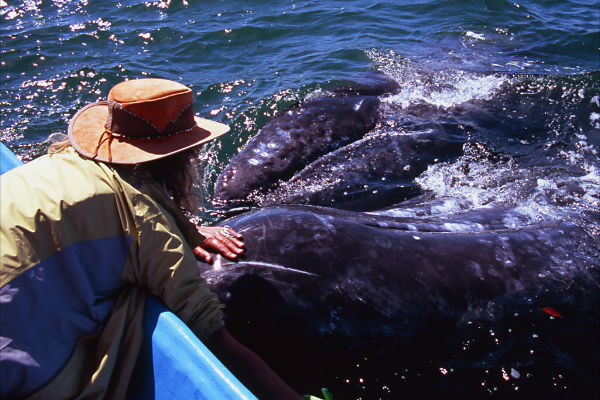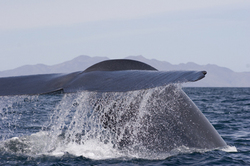 A blue whale has the largest tail on the planet!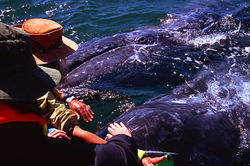 Gray whales are very friendly!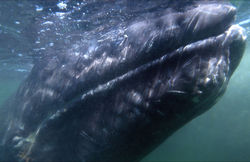 Baby gray whales are very curious of cameras and us!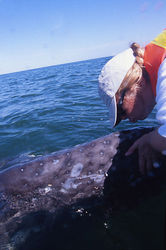 A baby gray whale comes for a kiss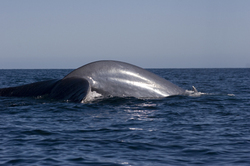 The mighty blue whale, largest animal on earth!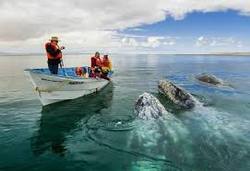 Gray whale mothers bring their babies to the boat : )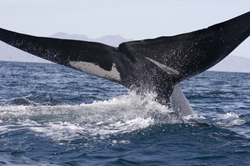 We know this blue whale from the while marks on his tail.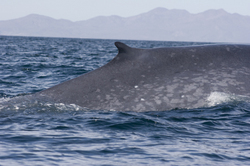 26 metres (80ft) of blue whale takes a while to pass by.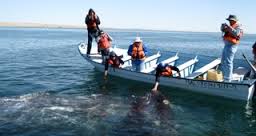 A mother and baby gray whale come to say hi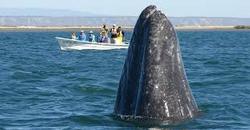 Gray whales spy hop to check us out
For full information contact WildOceanAdventures@hotmail.com